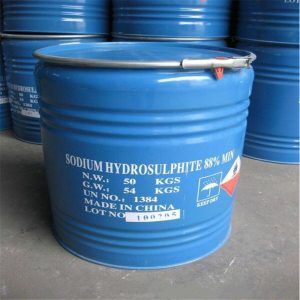 Sodium Hydrosulfite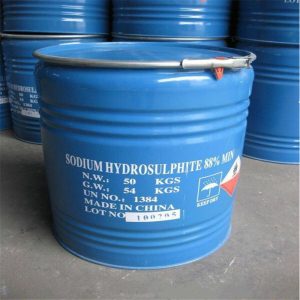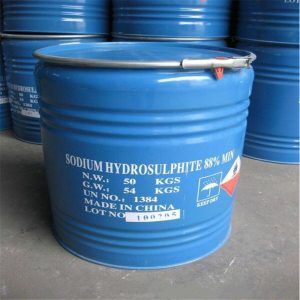 Product Name: 
Sodium Hydrosulfite
Appearance: white powder
Type: 85% 88% 90%
MF: Na2S2O4
CAS No.: 7775-14-6
EINECS No.:231-890-0
Place of Origin:Henan, China (Mainland)
Grade Standard: Industrial Grade, Food Grade and Low Dust Grade
Leave a Message
Application:
1)It is widely used in textile industry for vat dyeing, reduction cleaning, printing and stripping, textile textile bleaching .
2)It is also used in bleaching paper pulps,especially mechanical pulps,it's the most fittable bleaching agent in pulps.
3)It is used in bleaching kaolin clay, fur bleaching and reductive whitening, bleaching of bamboo products and straw products,
4)It is used in mineral, the compound of thiourea and other sulphides.
5)It is used as reducing agent in chemical industry.
HS Code: 283110
Specification:
INDEX
85%
Na2S2O4
≥85%
Fe
≤20ppm
ZincZn
≤1ppm
Other heavy metal

calculated as Pb

≤1ppm
Water Insolubles
≤0.05%
Shelf Life(month)
12
Inquiry