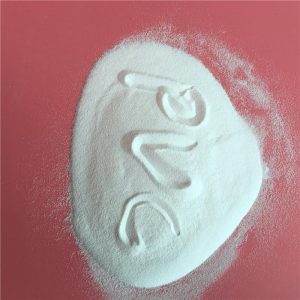 PVC PASTE RESIN
Physical Appearance:white powder,non-toxic,odourless.
Product Name: PVC PASTE RESIN
CAS NO:9002-86-2
EINECS No.: 200-831-0
Molecular Formula: (C2H3CL)n
PVC resin is the most widely raw material used in plastic production. It has good chemical stability corrosion resistance and water resistance. It can be dissolved in acetone , hydrochloric ether, ester and some alcohol . It can offer good solubility , good electrical insulation , thermoplasticity and membrane forming capacity.
Packaging & Shipping
Package:25kg/pp bag,17MT/20GP;or as per customer's request
Delivery time:7-10 days after receiving the order
Specification:
Polyvinyl Chloride PVC Resin
SG3
SG5
SG8
Quality standard
GB5761-93
Inspection item
Guaranteed Value
K value
72 – 71
68 – 66
59 – 55
Viscosity number
135 – 127
118 – 107
86 – 73
Number of impurity particles
≤ 16
≤ 16
≤ 20
Volatile content (incl. water)%
≤ 0.30
≤ 0.40
≤ 0.40
Apparent density
≥ 0.45
≥ 0.45
≥ 0.48
Particle size
≤ 2.0
≤ 2.0
≤ 2.0
≤ 2.0
≥ 90
≥ 90
≥ 90
≥ 90
Number of Fish Eye (/400 cm2)
≤ 20
≤ 20
≤ 30
Plasticizer absorption of 100g resin
≥ 26
≥ 20
≥ 14
Whiteness (160, after 10 min. ) %
≥ 80
≥ 80
≥ 75
VCM Residue PPM
≤ 3
≤ 3
≤ 3
Application:
Piping, hard transparent plate. Film and sheeting, photograph records. PVC fibers, plastics blowing, electric insulating materials:
Constructurtion material: Piping, sheeting, windows and door.
2. Packing material
3. Electronical material: cable, wire, tape, bolt
4. Furniture: docrate material
5. Other: car material, medical appliance
6. Transportation and storage
Inquiry